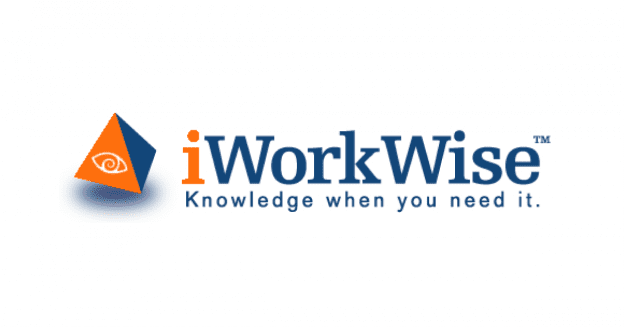 Click here
to view all available online courses.
Custom Training
We know that well-trained people are essential in real world compliance. Training courses from iWorkWise are built to fit our clients' needs for this reason. Our custom training is developed so that it works for your personnel and your facility. There are specific subject and time requirements that must be incorporated into training. However, these can easily be met while we teach your people what they need to know for your particular facility.
Diverse Course Offerings
Do you want to emphasize ammonia, oil spill, confined space or lockout/tagout training? Perhaps you need trained fire-watches for your shipyard period? Maybe you want everyone to have a general awareness of OSHA requirements that apply to them? Or do you want to run a tabletop drill, put on Level A HAZWOPER gear, and get into your incident command structure? Whatever it is, wherever you are, we can train you.
Instructor Led Course Delivery Options
Our instructor led training can be delivered in two ways. When appropriate, our instructors can come to your location for in-person training. Alternatively, we can live-stream the course led in real time to your team anywhere they have an internet or WiFi connection. Both methods allow for interaction between course attendees and the instructor.
Instructor Led Courses
HAZWOPER
Safety Training
Fire Watch
Fall Protection
Confined Space
Respiratory Protection
Process Safety Management (PSM)
Lockout/Tagout & Lockout/Tags Plus
Incident Commander
Online Training Benefits
In addition to the training courses from iWorkWise that are instructor led and can be completed in person at your site, we also offer many courses online. These online courses are efficient and can provide a quick and easy solution to your training needs. Further, online training courses from iWorkWise offer reduced training time, cost savings, and recordkeeping solutions. Here are just a few of the other benefits to online training:
Eliminates travel time and expense completely.
Get trained on a flexible schedule on a day, or days, that make sense for you; great for shift workers and busy managers.
Incorporates best practice training techniques; clear and concise.
Courses can be completed using any smart device or computer with an internet connection.
In addition, SCORM-compliant training modules are available for licensing on your learning management system (LMS).
Online Training Courses
8-hour HAZWOPER Refresher
Asbestos Awareness
Ammonia Awareness
Benzene Awareness
Bloodborne Pathogen Awareness
Cold Stress Awareness
Confined Space Safety Awareness
Electrical Safety Awareness
Emergency Reporting
Fall Protection Authorized (also available in Spanish)
Fall Protection Awareness (also available in Spanish)
Fire Watch Authorized
Hazard Communication
Hazardous Energy Control
HAZWOPER Awareness
HAZWOPER 8-Hour Refresher
Hearing Conservation
Heat Illness
Hydrogen Sulfide Awareness
Iron Sulfide Awareness
Lead Awareness
Maritime Fire Watch
Maritime Fire Watch Supervisor
NORM Awareness
PPE Awareness
Portable Fire Extinguisher Use
Portable Ladder Safety
Respiratory Protection
Respiratory Protection – Air Purifying Respirators
Respiratory Protection – Emergency Response (SCBA)
Static Electricity Awareness
Vessel Pre-departure Orientation
Click here to view available online courses. Please call us for custom bundle pricing of five or more courses at 206-331-4130.