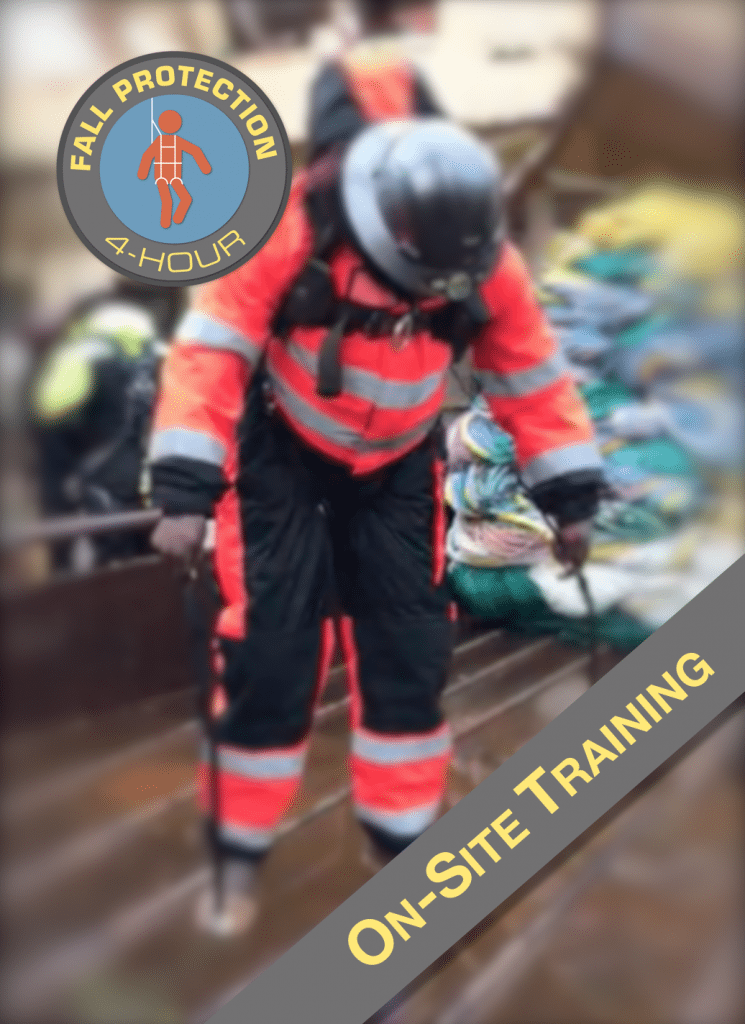 iWorkWise fall protection training teaches the principles and regulations related to fall protection in general industry and onboard vessels covering requirements of 29 CFR 1910.28, .29 and .140.
Conducted at your facility, or aboard your vessel, the course introduces a proactive approach to identify fall hazards and protection methods through a planning process.
We cover the use of fall protection equipment along with slips, trips and falls, ladder safety, floor openings, fall restraint, personal fall arrest systems, anchorages, body harnesses, connectors, lifelines, inspection and maintenance, and rescue.
For more information or to schedule a class, please contact Kris Compau by phone at 206-331-4130 ext. 115 or by email at krisc@iworkwise.com.